L2 THERMO is globally the quickest natural heating and most insulating technology with over +13° C warming up in 5-10 min. and powerful insulation beyond 4.6 clo in fiber padding or micro balls. 
This technology is widely used among medium and super large Brands for outdoor jackets, sports and running garments, yoga wear, underwear, padding, mattress ticking & covers, and tents. L2 THERMO has been used to create super light one-man tents that maintains inside warmth of +18°C with body heat only while outside temperature reaches -30°C, that is a great temperature delta of 48°C… perfect for who enjoys activities in arctic temperatures.
Strong Rapid Warmth through thin L2 Layers
Heat storage through Nano Particles
Instant Heat Emission
Achieves Warming up of +13.8°C in just 10 min
Great for Underwear, Sportswear, Winter fashion, Home &
Yoga wear
L2 THERMO won ISPO's TOP 5 Fiber Innovations Award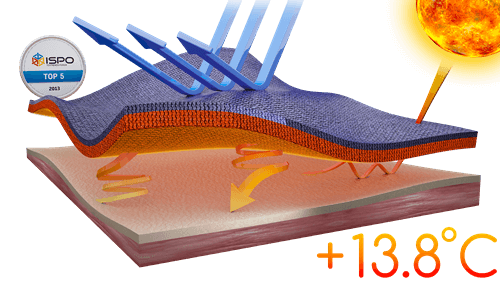 The quick test movie shows you a laser gun measuring a temperature difference of virgin polyester versus polyester doped with L2 THERMO. The difference of temperature is also above +10° to +20°C in case both textiles are black carbon dyed, with heat enhancements depending on dosage, construction and cross section.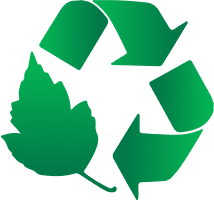 LITRAX L1 series focuses on sustainable polymer materials that are made of:
Renewable / Bio Feedstock
Waste Feedstock
Recycled Feedstock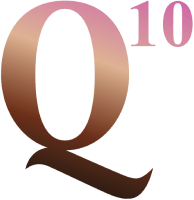 This superb skin caring masterbatch has been genuinely masterminded for the purpose of extending the existing skin caring applications to bodywear and futuristic body-care textiles. Be it collagen, Q10 co-enzymes or other special skin repairing, caring and…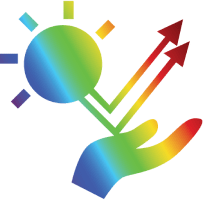 The promise of strongly protecting the skin from UV-A and UV-B light was the top goal during its development. L4 technology not only delivers on that promise but also contains a unique UV-ALARM system that magically changes the color of a spot on a…