The new halogen-free Swiss creation of an engineered molecule allows i.e. PA6 flame retardant (FR) fibers and filaments to be non-toxic, non-dripping, fast carbonizing and highly effective in any desired dye.
L11 is a halogen-free engineered flame retardant molecule design
Non-dripping
Rapid heat & flame reduction
Fast carbonizing
High LOI percentage (Limit Oxygen Index)
L11 saves lives
Available as masterbatch chips, spinnable chips, fibers, filaments
Ideal for PA6 – Nylon fibers, BCF and filaments
For other natural or synthetic fibers and materials, please inquire for our new organic FR finishing solutions and alternative additives.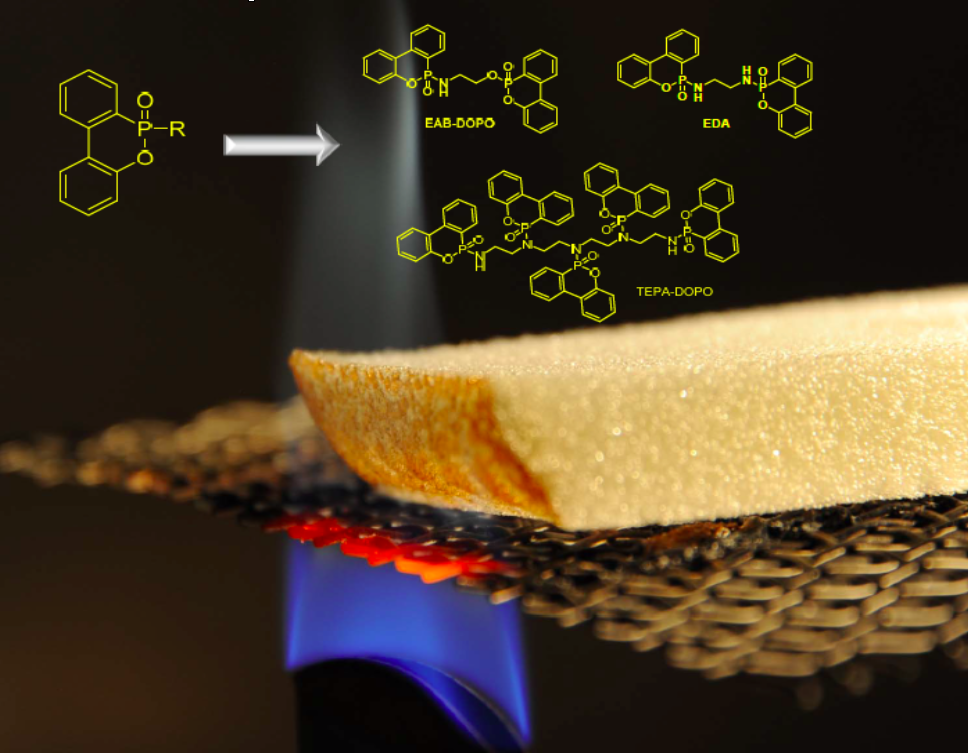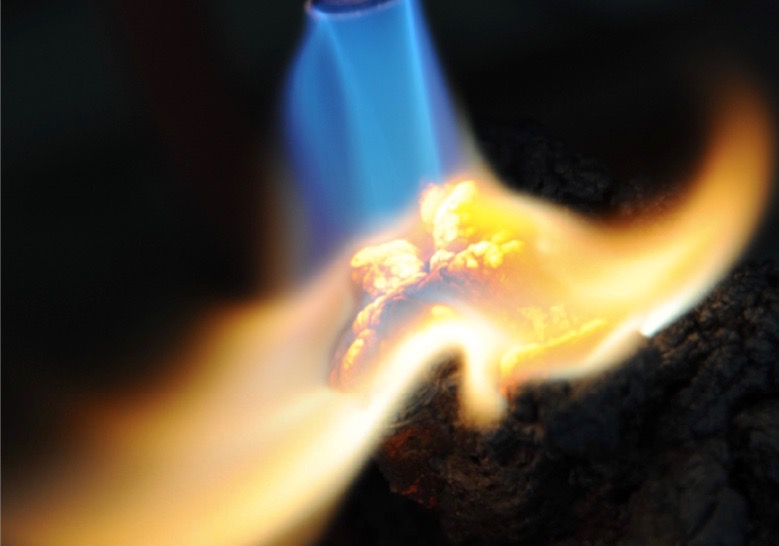 LITRAX L11 FR is halogen-free, reduces heat rapidly, is non-dripping, and carbonizes faster than any other flame retardants. Its effectiveness exceeds that of currently available FR additives. L11 flame retardant is ideal both for PA6 staple fibers or BCF (bulked continuous filament) yarns, in applications like carpets, hometextiles, underwear, professional wear, furnishing, in areas including automotive, airspace or railway. Check out the quick test video below: 
Textile fibers without FR agent are likely to create massive 

damage to humans and environment

Synthetic fibers ignite, burn quickly and usually continue to 

burn after a flame is removed!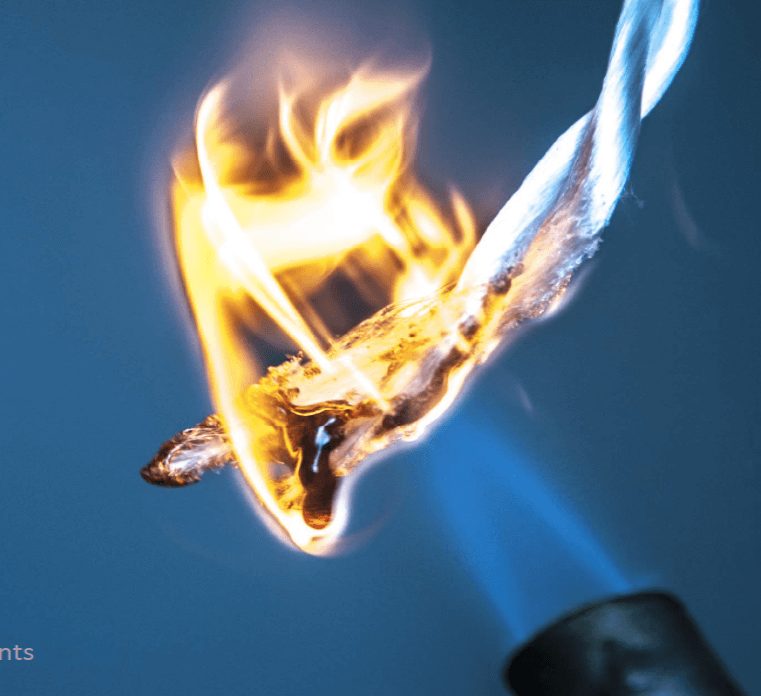 Synthetic fibers shrink from the flame, melt, and often drip (DANGER), leaving a hard plastic-like bead and potentially harming victims with second-degree burns
The toxic content of synthetics also creates hazardous smoke that can kill people
Burning fabrics without FR agent will produce black smoke and hazardous fumes. Nylon smells like plastic when burnt but can also can produce a celery-like smell; Acrylics burn with a strong, acrid, chemical smell. Polyester smells slightly sweet, also with a chemical odor
L11 FLAME RETARDANT protects the textile, prevents such poisonous gasses, dripping or ongoing flames in textiles through fast carbonization. It saves lives
For other natural or synthetic fibers we offer our new organic flame retardant finishing solutions and alternative organic additives. See quick movie below: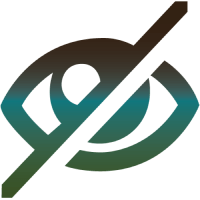 The next stage of camouflage: Disappear in the night, stay invisible for night-vision equipment and Infrared detection – that s the job of L10. Tactical fabric patterns alone will only protect minimally. L10 CAMOUFLAGE goes far beyond that.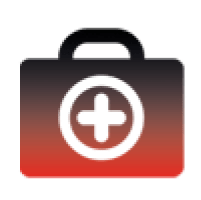 Welcome to the second skin of LITRAX. Amazing applications on the horizon. Imagine your body receives what it needs, through a gentle release of encapsulated pharmaceuticals, supplements or medicine…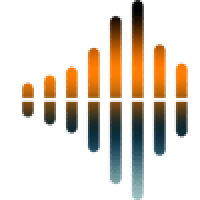 Monitoring a patient remotedly using his bodywear as a sensor, interacting with your app, internet or martphones, connecting your brain to thought-transmitting devices, activating silent muscle stimulation during office hours, using your body…